---
For specific instructions on installing Dawes Devices MBCs and other products, use the buttons below.
---
---
---
---



The following companies Sell authentic Dawes Devices Boost Controllers
Some also offer installation services. Find one in your neighborhood!
United Fuel Injection:
479 Great Eastern Highway, Redcliffe WA 6104
Phone: (08) 9259 3000
Freecall: 1800 199 701
Email: info@unitedfuel.com.au
MTQ Engine Systems Australia. With 11 locations around the continent, you will likely find one close by!
RV 4×4:
531 Spring Creek Road, Fawcett, Victoria, 3714
email: sales@rv4x4.net.au
Mobile: 0475 033 960
ABN: 22 212 334 922
DTS (operated by MTQ) for all your diesel turbo needs, including diesel turbo kits:
Pro 4×4:
"Performance Diesel Tuning is Our Specialty"
15 port road
Queenstown
SOUTH AUSTRALIA
AUSTRALIA 5014
(08)8241 0788

Note: if you would like to have your Dawes Devices installed by one of these companies, be sure to buy it from them, rather than directly from our website. By supporting your local retailers, you ensure that they are there to support YOU, in the future.

Thanks!
Darren Dawes
The Dawes Devices Air/Fuel Ratio Meter was a thing of beauty.
Designed to allow drag racers to keep their eyes on the road (err, track) , it's super bright LEDs could be read in your peripheral vision.
Only one light came on at any time, so a precise determination of A/F ratio could be made (well, as precise as you can get with a narrow band O2 sensor!)
Red: Too lean, get out of the boost!
Yellow: The bare minimum fuel available for boost…
Green: Safe amount of Fuel for boost…..
Blue: Too rich!
But alas, the advance of technology brought us the wide band O2 sensor. The introduction of the wide band O2 made it impractical to continue to produce the Dawes Devices A/F meter. HOWEVER…….the march of technology brought the price of wide band technology way down. You can now get a VERY nice Air/Fuel meter, complete with wide band sensor, for under $150 ($138, the last we checked–shipped free with Amazon Prime). We now use nothing but the AEM 30-4110 on our own vehicles. Nice and bright, reliable and accurate. We highly recommend it:
AEM (30-4110) UEGO Air/Fuel Ratio Gauge
You can get it from Amazon and if you are also looking for our MKII Hybrid Boost Controller, you can get that there too. Just search "Dawes Devices"
If you've got a Jetta (Bora) or Golf, do yourself a favor and pick up this repair manual! It covers the 1.8T, as well as the TDI Diesel and is great to have around the shop when you need to look something up…..or when you mess something up…I used this same manual when I installed a MKI Dawes Device in my personal 99 Jetta 1.8T.
–Darren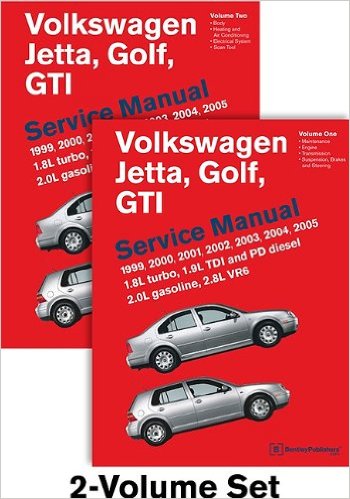 Click here to Order it!
---
You write a review after buying our products and we'll pay you a bounty
No strings attached!
---
---