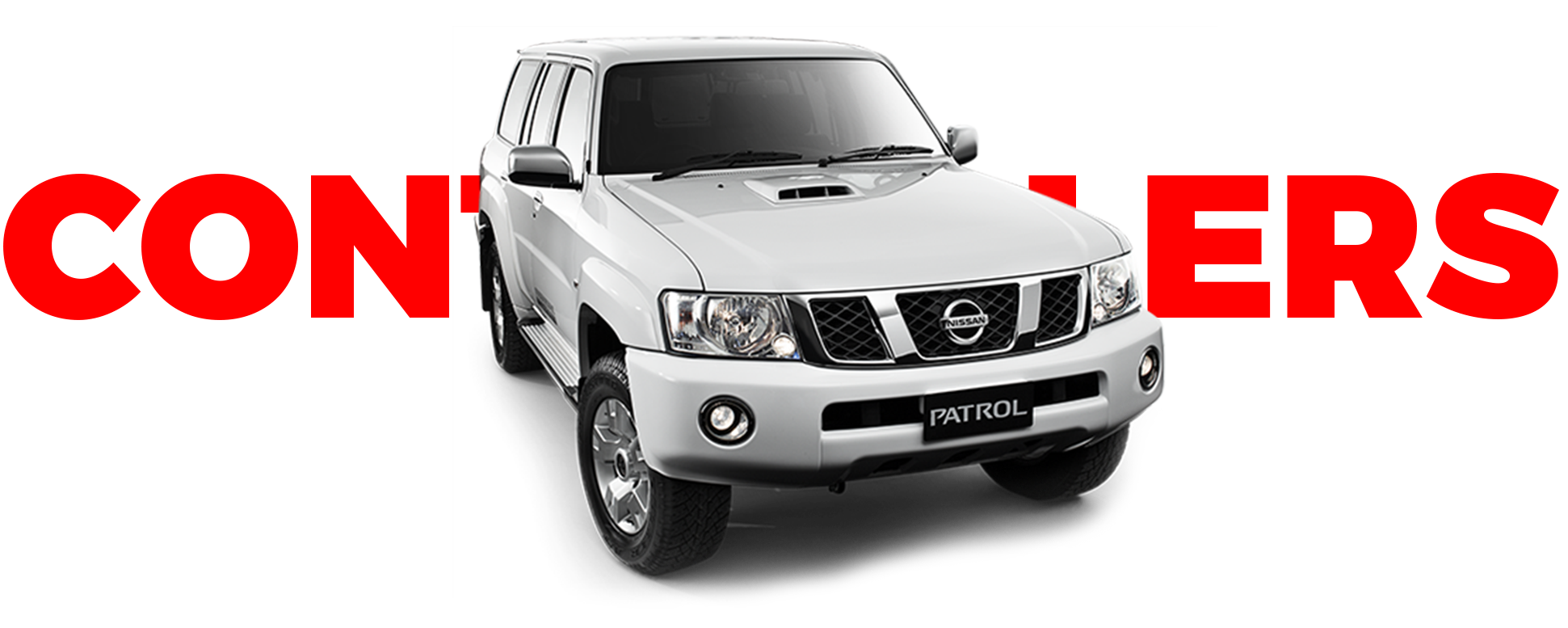 Boost Controllers for the Nissan Patrol and Mitsubishi Triton
The Dawes Devices
---
HYBRID
---

---
Adds a synthetic, low mass ball, in place of the stainless steel ball. This improves the reaction time of the mechanism and reduces boost fluctuations in extreme off road conditions. The lower mass ball maintains contact with the ball seat, even if the vehicle is jarred. The HYBRID represents the ultimate in boost control for the Nissan Patrol and Mitsubishi Triton. Note: As of November 20th, 2016, we have discontinued our "standard" model and all boost controllers sold by 3 Bar Racing and Dawes Devices will now be our Hybrid model. We have reduced the price on the Hybrid and so, it no longer makes sense to compromise ANY performance for a couple bucks in perceived savings.
---
Standard
---

---
Controls boost spikes and maintains EGTs (Exhaust Gas Temperatures) by providing a constant boost pressure. The new MKII is an improvement over the original Dawes Device and includes a stronger spring for higher boost, with a stainless steel ball, in a smaller package. Performance is the same as the original (other than ability to reach a higher pressure). Note: As of November 20th, 2016, we have discontinued the Standard MKII Controller. All boost controllers sold by 3 Bar Racing and Dawes Devices will now be our Hybrid model. We have reduced the price on the Hybrid and so, it no longer makes sense to compromise ANY performance for a couple bucks in perceived savings.
---

---
Both versions come with the following:
Five ty-raps for hose installation
Extra tee for tapping existing vacuum lines
All domestic and INTERNATIONAL customers can now purchase directly from our online store, with FREE shipping up to 10lbs
The 10 lb restriction is for people that will order 50 controllers at once. If you are outfitting one or two vehicles, you'll be able to order everything you need, including accessories and it will be under 10 lbs.
---
---
Customer Reviews of the Dawes Device
Hi , I just thought I would send feedback about the manual boost controller I purchased from your company and wanted to comment that it is a great mod for my

Evo

7rs. As a mature owner I have had the car for several years and done the usual mods like race spec brake pads ,dump + exhaust & suspension upgrade , But I was looking to get a little more out of a responsive engine with out going "HP mad" ,as I am mere mortal I wanted to be able to actually use the available power, so from a 15psi base measurement I gradually increased it to18psi . That has given me the torque I was seeking with the obvious HP gain to complement what I feel is a good package . Your product lived up to it's claim & helped me unlock some of more of this cars potential & as a bonus is good value for money ,so you can add me to the satisfied customer list . I might note I appreciate the additional items for my water injection project which is next on the list so thanks & keep up the good work. Greg McArthur

I've always enjoyed rummaging around your website and find it perfectly adequate to my needs. Although there are many clones of your original ball and spring Dawes Device, I still keep the faith with your brass ones. One in my Coupe 20VT and two for eventual fitting with the recent dual-path valve addition, to my Coupe 16VT engined Punto Mark 1 GT.Tim C.

Very happy with performance. Have fitted to 2002 Nissan Patrol 3Lt Di and set to 16.5 pounds. Putting another vehicle on road and will buy again.

Here at my shop we convert Vanagons to Turbo Diesel engines. The Dawes Device makes using a reliable VNT turbo easy. Thanks!

Personally I am not a review writer however when the 3bar racing Dawes valves were fitted to our 2003 Nissan patrol 3.0 zd30 yep the grenade engine, wow what a difference not just only in overall performance the turbo boost was stablised it's a different 4×4 now. I would think if company's like Nissan ect take the time to utlise the expertise of the guys at 3 bar racing a lot problems can be avoided and build a relationship with 3bar racing with further tuning out of the factory. I hope to see 3 bar racing logos sitting beside nismo ect. Guys keep doing what you do.

Perfect device, inexpensive, easy to install and to adjust, works as expected even in harsh conditions (offroad rallies).

I have two Dawes Valves on my Nissan Patrol Common Rail Diesel. The first limits the boost pressure to 16 psi for normal running, I also use one, switched by a Dawes electric solenoid, that limits boost to 8 psi for long distance cruising, It saves me about 2 litres per 100KM!

The Dawes Boost Controller valve that we have fitted to my 02 3.0 lt Nissan Patrol wagon has removed all the over boosting issues we had and definatley saved the motor from self destruction I highly recomend a Dawes Boost Controler for this application

Driving a Nissan patrol with the ZD30 motor ( grenade) I fitted a Dawes manual boost controller and a needle valve. The Dawes device has enabled me to control my boost . I have had it fitted now for 4 years and have never needed to adjust it. Great service great device. Would recommend to anyone who needs to control their boost.
---
---
Other Products for the Nissan Patrol
(click the item on the left to read more, or order below)
The Dawes Devices Needle Valve for Nissan Patrol

controls the rate of spool of your Dawes Devices Boost Controller, in your Nissan Patrol. Our premium needle valves have 10 turns of adjustment, for precise control. The knob is color coded for easy adjustment and the red locking ring makes sure it stays where you want it.


The Dawes Devices Needle Valve for Under-Hood use has brass fittings to stand up to under-hood heat and abuse.
The Dawes Devices Multi-Boost Control System is a True Dual Stage Boost Controller

that can be used with one or two of our boost controllers, to build a system that lets you switch between two boost levels. Maybe you have one level for around town and another for racing/off-road. Or, maybe one for street gasoline (petrol) and another for race fuel. Either way, the MBCS is an inexpensive way to build the ultimate boost control. It may be used with any of our boost controllers, including the Nissan Patrol variants.

Be sure you pick the color switch (illuminated) that will look best in your vehicle, by clicking the box above.

Each MBCS kit includes:

High Quality 12v Solenoid Valve, with brass fittings and installed tee
30 inches of Premium Silicone Hose
Extra Brass Tee for making vacuum hose connections
ty raps for securing hoses
Nissan Patrol Repair Manual Covers Nissan Patrol 1998-2009 Diesel and Petrol
While on Amazon.com, I searched "Nissan Patrol" and was surprised to find a lot of products on there, including turbos. I was surprised because we don't have the turbo diesel option in this country. Actually, we don't even have the "Patrol", but we do have a similar vehicle. Unfortunately, Americans have some weird resistance to diesels and there is not enough market demand to build them for the U.S.
Anyway, here is a link to the Repair Manual, direct from Amazon. It won't cost you extra to use the link, but we'll get a small percentage of the proceeds (which helps to keep the page up for everyone). Thanks!
–Darren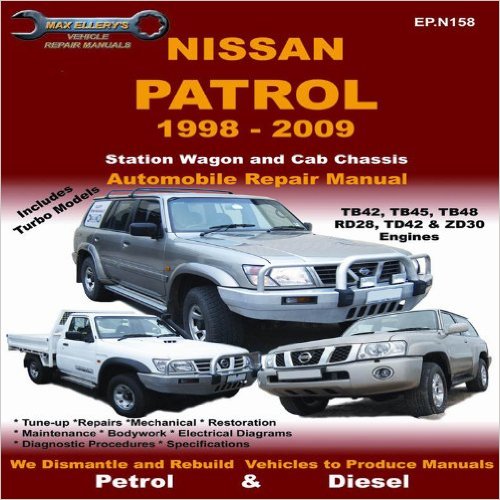 Click here to Order it!
The following companies Sell authentic Dawes Devices Boost Controllers
Some also offer installation services. Find one in your neighborhood!
United Fuel Injection:
479 Great Eastern Highway, Redcliffe WA 6104
Phone: (08) 9259 3000
Freecall: 1800 199 701
Email: info@unitedfuel.com.au
MTQ Engine Systems Australia. With 11 locations around the continent, you will likely find one close by!
RV 4×4:
531 Spring Creek Road, Fawcett, Victoria, 3714
email: sales@rv4x4.net.au
Mobile: 0475 033 960
ABN: 22 212 334 922
DTS (operated by MTQ) for all your diesel turbo needs, including diesel turbo kits:
Pro 4×4:
"Performance Diesel Tuning is Our Specialty"
15 port road
Queenstown
SOUTH AUSTRALIA
AUSTRALIA 5014
(08)8241 0788

Note: if you would like to have your Dawes Devices installed by one of these companies, but sure to buy it from them, rather than directly from our website. By supporting your local retailers, you ensure that they are there to support YOU, in the future.

Thanks!
Darren Dawes
---
Prices include shipping cost
Buy right from our Secure Store
---
---


---